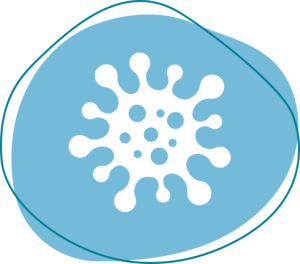 Covid 19 Information
We are currently open to patients who might be experiencing respiratory illness. Please advise our healthcare assistants via phone (6186 7992) on arrival and wait in your car. Your doctor will call you to check your suitability of a face to face appointment.
We administer COVID-19 vaccinations and the winter flu vaccines.
If you suspect you have COVID-19, please do not attend our clinic, we will provide a telehealth service through our booking partner, HotDoc.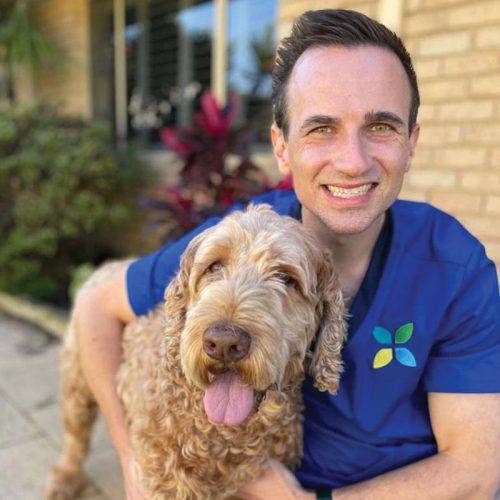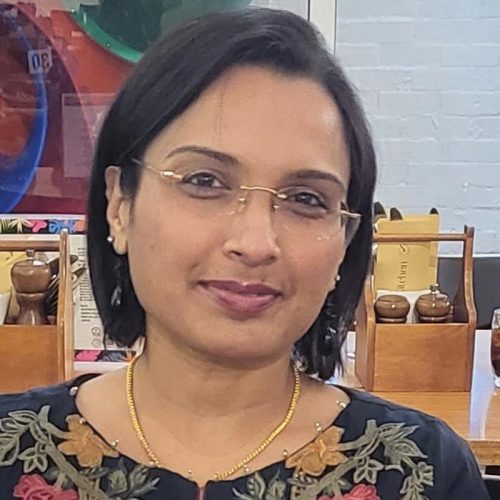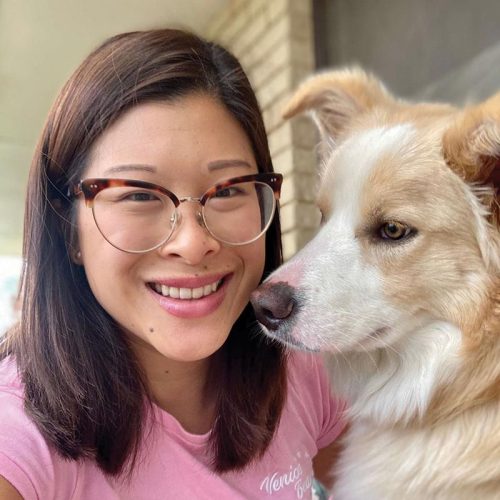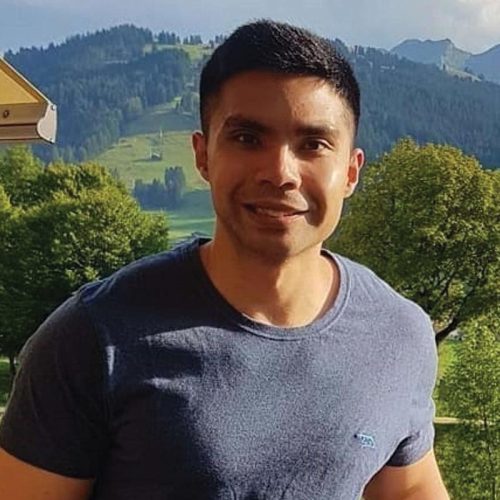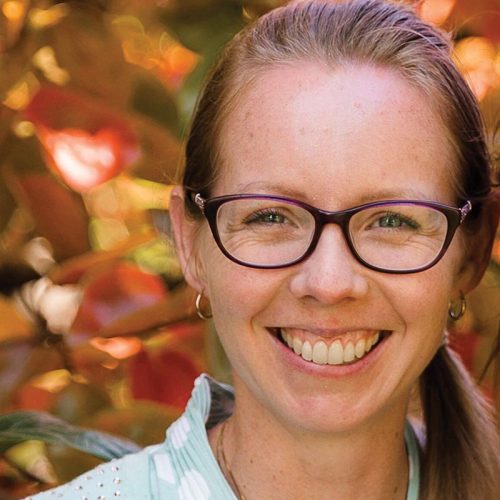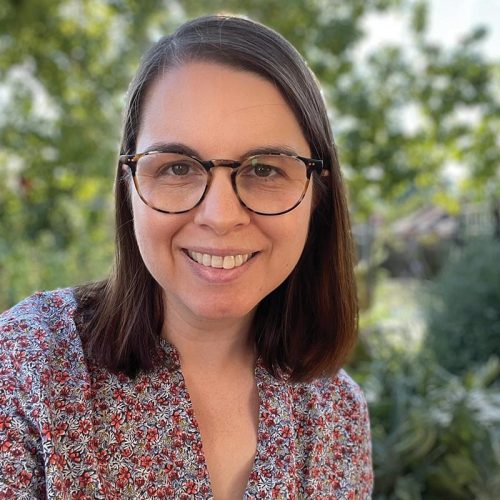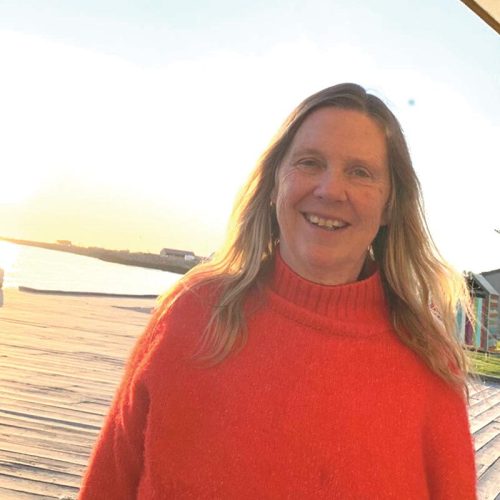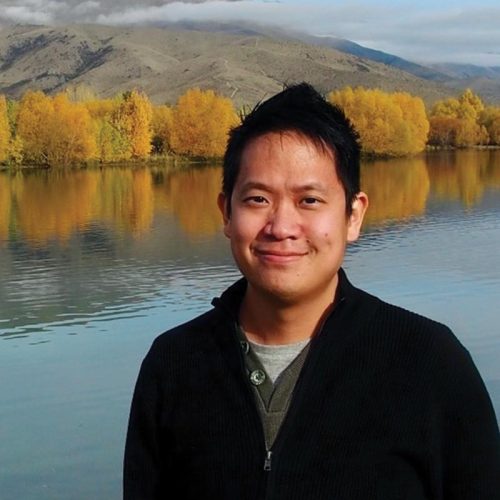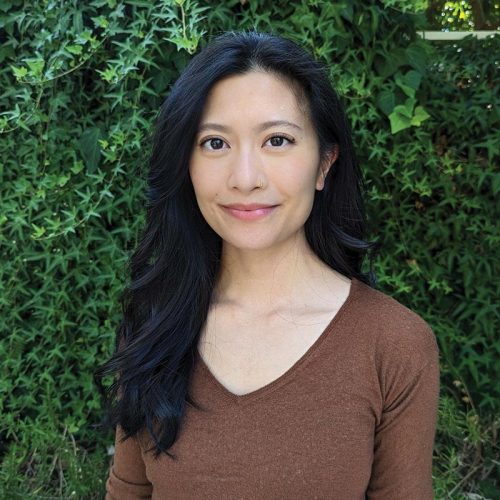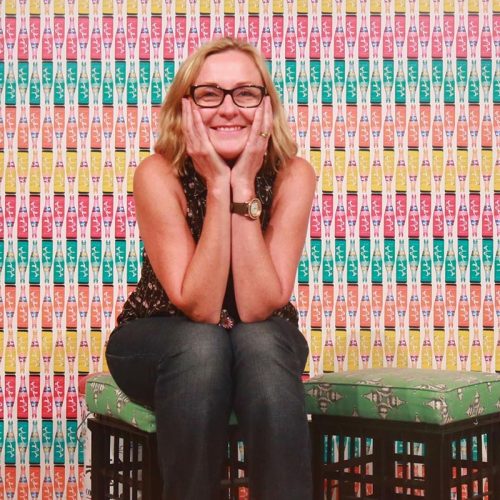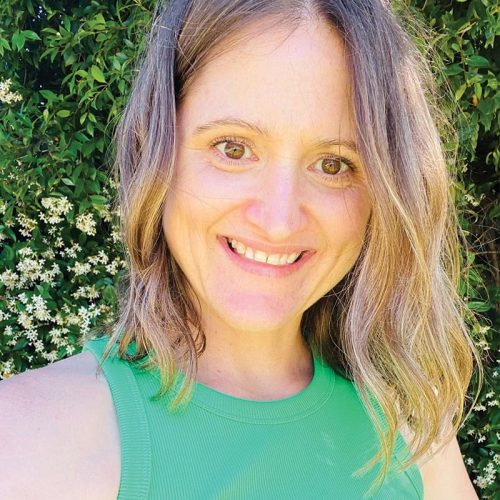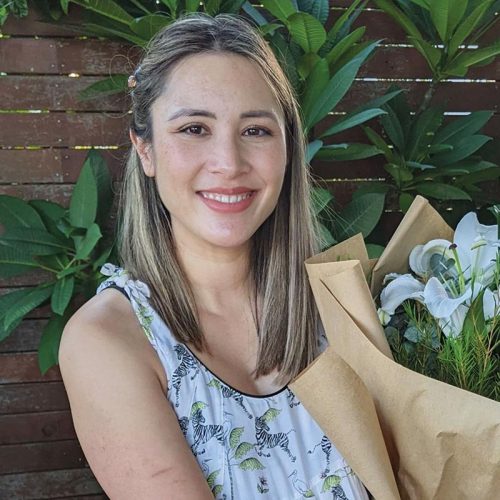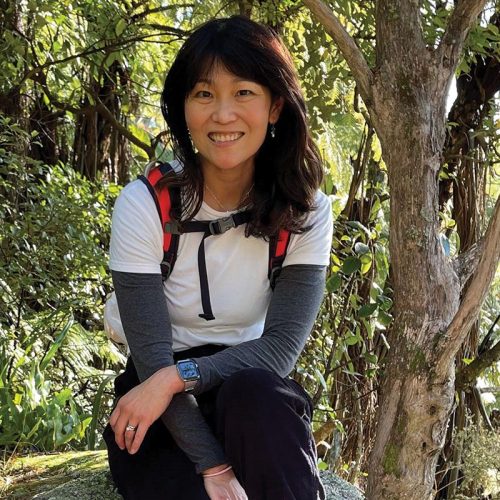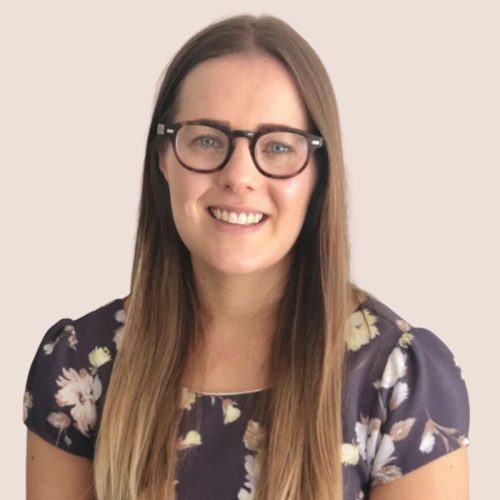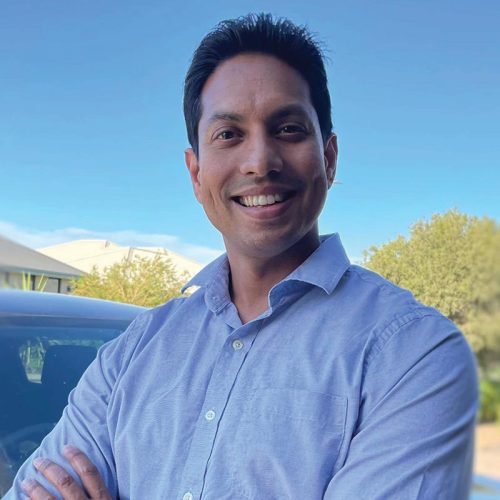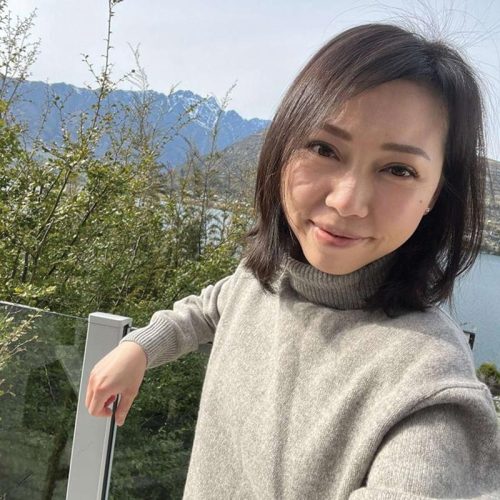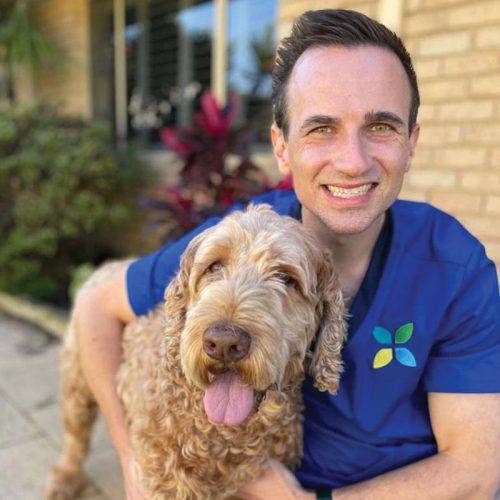 Murdoch & Piara Waters Clinical Director, General Practitioner
Dr Andrew Leech
FRACGP, MBBS (ND FREMANTLE), BSC (UNIMELB), DIPCHILD HEALTH (UNISYD)
*WINNER 2023 RACGP WA GP OF THE YEAR AWARD* 
Hi! I'm Andrew, and this is my dog, Monty!
I am the director of The Garden Family Medical Clinic.
I trained in medicine, graduating in 2009 at Notre Dame University in Fremantle.
I grew up in Melbourne. I'm married to Tanya and we have two girls, Charlotte and Isabelle, they are the centrepoint of my life. Before the Garden I have been involved in a number of projects including speaking about kids mental health for the GP college (RACGP) and at a number of conferences in Australia and Internationally. Alongside mental health, I also have an interest in family health, men's health, skin checks and small procedures like toenail resections, iron infusions and skin lesion removals.
The most inspiring part of my work is seeing families over a long period of time, I feel like I almost become part of the family in many respects as I have the privilege of hearing so many personal life stories. No two lives are the same, being a doctor has taught me that we are all so unique and this means treatments also need to be carefully tailored for each individual.
The best piece of advice I've ever been given is to take every opportunity. I feel this is what has brought me to the Garden, one of the greatest opportunities of my lifetime.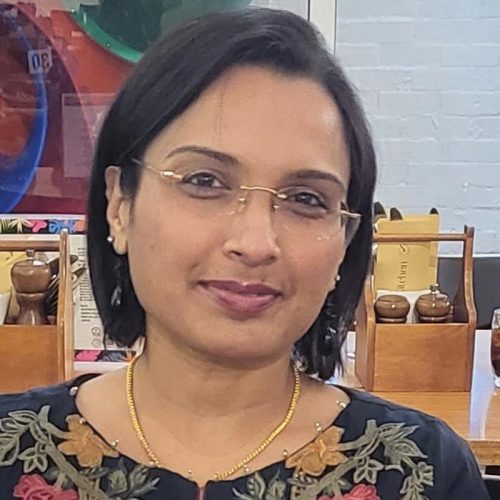 General Practitioner
Dr Ann Abraham
FRACGP, MBBS, DGO (DIP IN OBSTETRICS AND GYNAECOLOGY, FPWA CERTIFICATE (FAMILY PLANNING)
Dr Abraham speaks fluent English, Malayalam and Hindi.
Hello, my name is Ann. I completed medical graduation and specialist training from India and then worked in the UK before deciding to call Australia home.
Hailing from the coastal town of Geraldton, I worked at the regional hospital before entering General Practice in 2011. Over my 12 years of GP experience, I have managed patients from all walks of life and challenges.
My areas of interest include men's health, women's health including antenatal care until 20 weeks, post-partum care, contraception, implanon removal and insertion, IUD removal and insertion, iron Infusions, skin checks and minor skin procedures, chronic disease management, aged care including nursing home, palliative care, mental health, preventative medicine and Aboriginal health care.
I also have experience with veteran health, Indigenous, occupational health, AMSA, employment medical and driver's licence medicals. I am excited to bring with me my unique rural experiences and skills to all my patients.
When not at work, you will see me gardening or walking with my Labradoodle, Lucy, along the river. I enjoy yoga, scrapbooking, travelling, and reading autobiographies. I love meeting new faces and look forward to seeing you soon.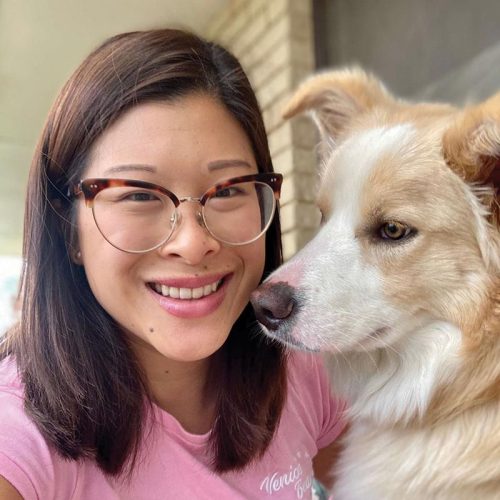 General Practitioner
Dr Crystal Durell
FRACGP, MBBS
Hi, my name is Crystal. I graduated from studying Medicine at the University of Western Australia in 2009 and continue to love serving the community in General Practice (GP).
I enjoy all aspects of GP, especially looking after families from young kids to older adults. It is a privilege to journey with families across life stages, ups and downs, and even across multiple generations!
My interests are in child health, Women's health including contraception advice and Implanon insertions, pregnancy and post-partum care, preventative health and all aspects of adult health.
Outside of work, I enjoy spending time with my husband and our 2 young kids. We love walking our dog Rufus, going on camping adventures around WA, spending time with extended family and friends. We love getting involved with our church and bible study. When I have time, I also enjoy art and gardening.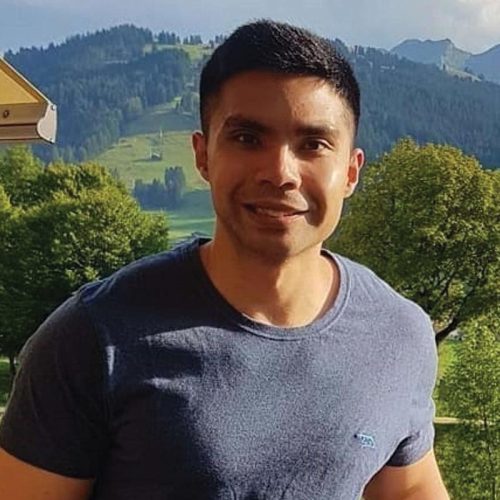 General Practitioner
Dr David Porritt
FRACGP, MBBS, BE(MECH)(HONS)
I am a procedural GP and a fellow of the Royal Australian College of General Practitioners, practicing in all aspects of general practice with a special interest in men's health. Having graduated from the University of Notre Dame in 2014 after moving over from Melbourne, I have worked in hospitals across Perth and the South West.
I have a strong passion for teaching, having been a medical educator for the Rural Clinical School of Western Australia and now currently teaching the medical students at Curtin University. When not consulting in general practice and teaching I assist in urological surgeries at St John of God and perform vasectomies at Marie Stopes in Midland.
Special interests include; Men's Health, Paediatrics, Minor surgical procedures, Sports medicine.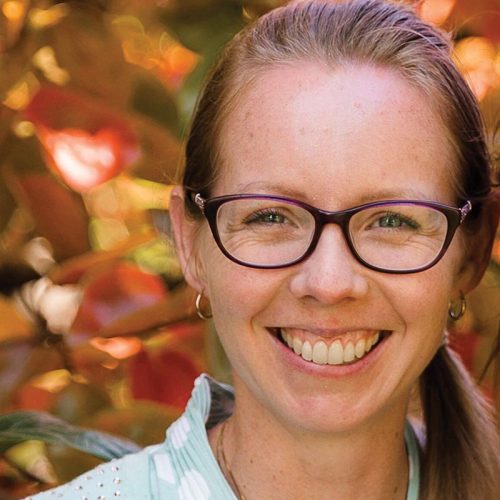 General Practitioner
Dr Elyne Fontana
BN, MBBS, FRACGP
Hi, my name is Elyne Fontana and I usually go by El. I was born and raised in WA and live with my husband (also a GP) and our two young daughters. I completed my medical degree in 2012 at the University of Notre Dame after having worked for a few years as a Registered Nurse prior to this. I spent five years working rurally in Albany WA, where I completed my Fellowship for General Practice, and have otherwise worked in Perth metropolitan areas.
My love for all things medical has been with me since I was a child. These days I've focused that love on all aspects of General Practice including Women's and children's health, Chronic disease management, Preventative health, and minor procedures such as skin excisions and Implanon insertion and removal. My other passion is Emergency Medicine and I also work part time in the Emergency department at Peel Health Campus.
Outside of work I love being with my family and being Mum to our gorgeous girls. We love reading together, cooking together and playing family basketball. I also love to run, garden and be involved in our local church community and my girls school community.
I look forward to meeting new and regular patients at The Garden Family Medical Clinic and working with the team and patients to promote the best health and well-being for each patient.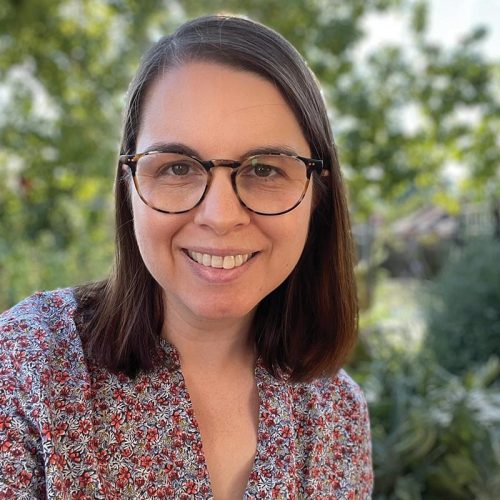 General Practitioner
Dr Emilie Pitter
FRACGP, MBBS (HONS), PGDIPMED
I'm from a Sri Lankan-Australian background, grew up between Perth and England, and am married to Markus who is Austrian, so have a multicultural family!  Graduating from UWA in 2005, I worked in various hospitals around Perth and Alice Springs before entering general practice in 2009.  Community GP has the most incredible diversity, and it is an enormous privilege to be able to care and advocate for others.   I have a keen interest in women's health and family planning, including Implanon and Mirena/Kyleena IUD insertions.  I have also worked in general practice medical education for several years, supporting and training doctors to become wonderful GPs.  The greatest compliment I've received is when a 5 year old girl dressed up as "Dr Emilie" for Halloween; it's hard to top that!
One of my favourite sayings is "Teach the teachers! Show them what you know".  My grandparents passed this onto my mother (who is a GP), who said it to me, and I now say it to my kids and also GP trainees.  Given the word "doctor" means "to teach", this has particular meaning for me; I am continually learning from my patients, colleagues and trainees, and believe partnering with people achieves the best health outcomes.
When not at work I'll be taking my daughter to various sport activities, watching Marvel movies or Dr Who with my son, or being taken for a walk by our golden retriever Aslan.  I love to bake (anything by Nigella Lawson), read Harry Potter or historical fiction, and bash out a few musical theatre numbers on the piano.  I look forward to meeting you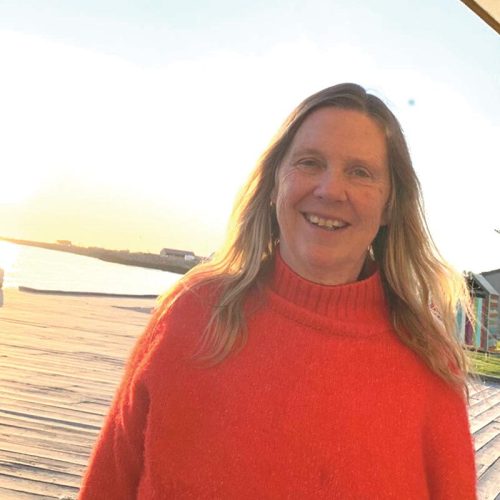 General Practitioner
Dr Erica Clarke
MBBS, DRANZCOG, FRACGP
Hi, I'm Dr Erica Clarke and I am an experienced GP who studied medicine at the University of WA and has worked for many years in the southern suburbs of Perth.
I enjoy all aspects of General Practice, with particular interests in Women's Health and Counselling and Mental Health.
As well as General Practice, I am involved with teaching medical students and GP trainees, a role which I find enhances and refines my clinical work.
When I'm not at work, I love bush walking, swimming and camping, and have recently rekindled an interest in machine embroidery, quilting and crochet.  I love spending time with family and friends, especially if good coffee is involved!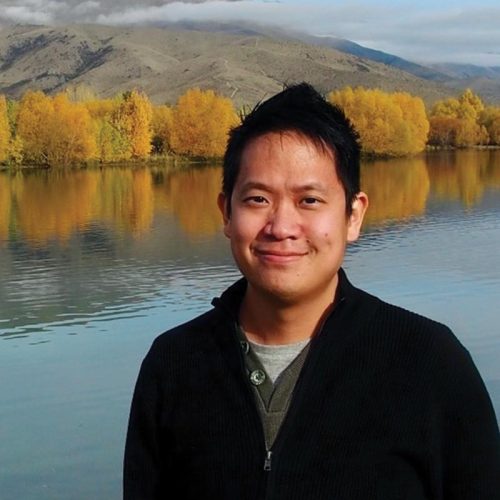 General Practitioner
Dr Hong Chee Tan
MBBS FRACGP
Dr Tan speaks English and fluent Mandarin.
Hi, I am Hong Chee. I was born in Malaysia and I did my elementary and high school in Singapore.
I completed my Medical Degree at University of Auckland in 2008. Prior to making GP as a life long career, I worked in various tertiary hospitals in WA for approximately 8 years.
GP is a very rewarding career but not without its challenges. We are privileged to walk the path with our patients and grow together. I believe in patient empowerment. By empowering patients with the knowledge and skills in health, patients are able to engage and actively participate in their healthcare.
The best piece of advice I've ever been given was by my high school teacher, Mrs Ng: "There might be hundreds of problems to address, let's start by ticking the first one off."
Areas of interest in GP include; Men's Health, Chronic disease, Geriatrics, Paediatric.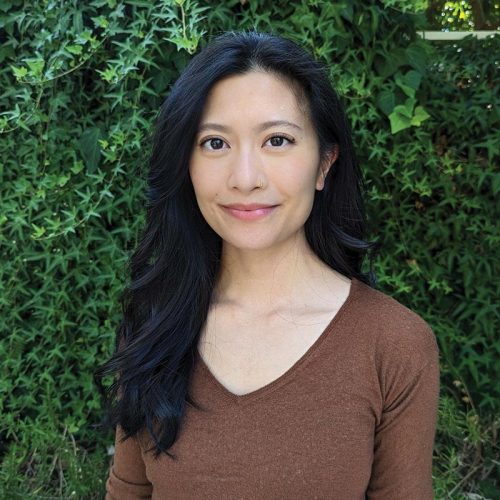 General Practitioner
Dr Joanna Ng
MBBS (HONS.), FRACGP
Dr Ng speaks English and can speak conversational Mandarin and Malay
Hello! I'm Joanna. I graduated from the University of Western Australia and have worked in various hospitals in the Perth Metro area before becoming a GP. Alongside my clinical work, I've been involved in the training and supervision of future GPs. My interests are in general medicine, older adults' health, women's health, and preventive healthcare. I can perform Implanon insertion and removal, and iron infusions.
Everyone has their share of health challenges and I feel privileged to be journeying with individuals and their families through the ups and downs, helping my patients understand and look after their health. I pride myself in my caring and proactive approach to healthcare. I'm excited to be part of The Garden and its culture of providing modern, evidence-based care in a warm and welcoming environment.
When I'm not working, I enjoy cooking, watching movies and spending quality time with my husband, our son, and our Labrador.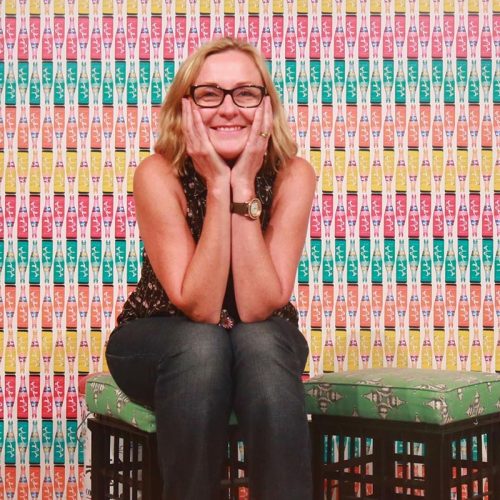 General Practitioner
Dr Keren Witcombe
MBBS DA DRANZCOG FRACGP GDNEM GCRRM FASLM
Effective 1 April 2023, Dr Witcombe is now a privately billing doctor and will no longer bulk bill (including children and concession card holders).
I've been a GP for over 25 years and love getting to know patients and their families over many years. My approach to general practice is holistic, with an emphasis on healthy lifestyles for prevention and treatment of ill-health and for optimising health and wellbeing. I enjoy helping people take charge of their own health. Currently part of my work is in medical education, in the hope of ensuring future doctors are exposed to lifestyle medicine.
I studied medicine in the 1980s at University of Western Australia and then furthered my training in Anaesthetics, Obstetrics, General Practice, Medical Education and Lifestyle Medicine in the UK and Australia. I originally trained as a rural GP and have worked in Queenstown Tasmania, Kalgoorlie and Wagin in WA. I'm a member of the Royal Australian College of General Practitioners, the Royal Australian & New Zealand College of Obstetrics & Gynaecology, the Australasian Society of Lifestyle Medicine and Doctors for the Environment.
I am married to a GP, Dr Stuart Paterson, and we have two adult children. I enjoy travel, walking, reading, film and spending time with my beloved labrador Archie.
My special interests are; Medical Education, Women's Health, Lifestyle Medicine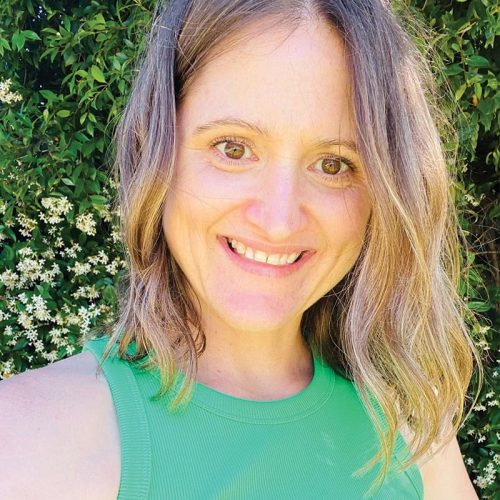 General Practitioner
Dr Lauren Johnson
MBBS, FRACGP
Hello! I'm Lauren and I am a GP and Mum of 2 young children.
I graduated from UWA in 2009 and I have worked in various hospitals across Perth. I completed my GP training in Melbourne but returned home to Perth to raise my family. I have worked as a medical educator assisting in the training of our future GPs.
Becoming a parent and the ongoing journey of parenthood is by far the biggest challenge, but also greatest joy of my life. I am passionate about supporting parents and families to not only survive, but to thrive through the ups and downs of family life. Being a parent of a neurodiverse child has given me first-hand experience in the impact this has on the entire family unit. My areas of interest include women's health, eczema management, allergy and paediatrics. I am trained in Implanon insertion and removal as well as iron infusions.
When I am not at work, I enjoy keeping fit so I can keep up with my very energetic cheeky rascals. My family are avid Fremantle Dockers supporters, and we also enjoy watching as well as playing basketball, cricket and AFL.
I feel privileged to join my patients on their journey to better physical and mental health. I look forward to meeting you at The Garden!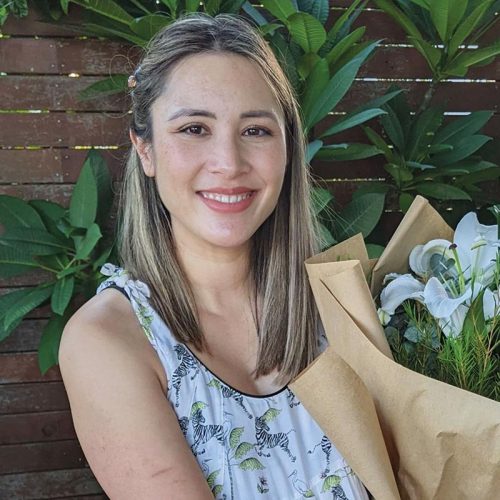 General Practitioner
Dr Michelle Luy
MBBS(UWA), FRACGP, DIPCHILD HEALTH, GDIPWH FPAA
I have had a varied career in my ten years as a doctor, working in hospital and community settings, being involved as a tutor at university, and obtaining various post-graduate diplomas. I bring this experience with me to work as a GP.
I graduated from UWA in 2010 and have a wide range of clinical and academic experience. I have post-graduate diplomas in Women's Health (KEMH) and Child Health (University of Sydney).
I am enthusiastic about preventative health care, and I am able to assist with hormonal contraception including Implanon and IUD insertions and removals.
I am a lover of music, films and travel. I love to try my hand at different hobbies like sketching, photography and dancing.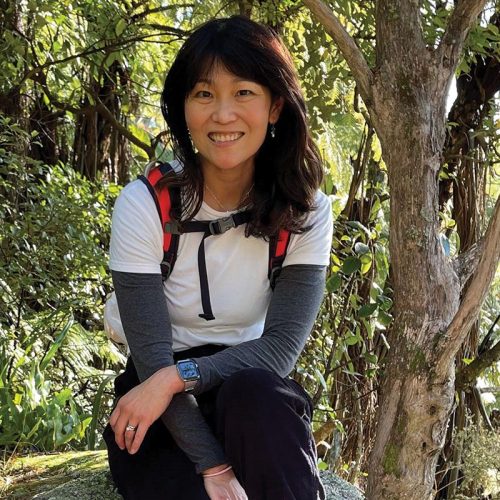 General Practitioner
Dr Priscilla Tan
MBBS, FRACGP DCH
Hello! My name is Priscilla Tan. I have the privilege of joining this beautiful centre as one of the doctors here.
Being in general practice for the last 20 years has given me the privilege of being able to speak into my patients' lives and working with and alongside them to improve their health and well-being.  Preventative care is one of the important things that I can help with in keeping you well. I love working with young families and their children, with women's health and general medicine in all ages.
General practice is very much a "wholistic" profession which is a joy to work in! I am also experienced in cosmetic medicine and skin cancer excisions. I am certified to give yellow fever vaccines as well – for when we start to travel to exotic locations again!
I graduated from the University of Western Australia and am a fellow of the Royal Australian College of General Practitioners and have completed the Diploma of Child Health. I have worked in Pinjarra, Busselton and in metro Perth.
My husband and I have a busy family of 3 boys (now teens/young adults), and 2 dog children (my fluffy fur-babies). I love the outdoors, fitness and travel.
I look forward to meeting you!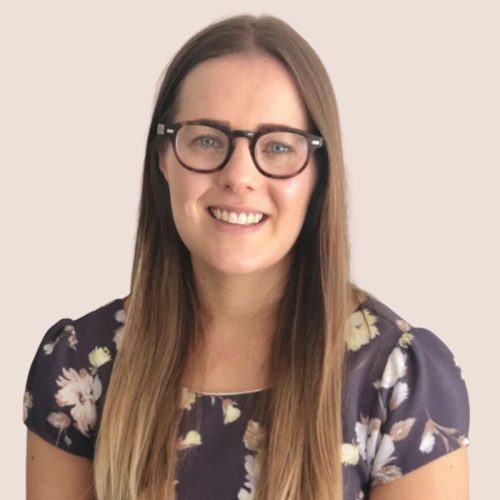 General Practitioner
Dr Sophie Genoni
Hi, I'm Dr Sophie Genoni. I completed my General Practitioner training in WA and recently moved to Perth from the South-West. I have an interest in women's health and children's health, and have completed additional training in obstetrics and gynaecology and sexual health.
I am accredited to provide Possums Care (also known as Neuroprotective Developmental Care) and enjoy working with families to navigate through challenges into the postnatal period.
I am an International Board Certified Lactation Consultant, and a Professional Member of the Australian Breastfeeding Association.
I am available for Possums Care appointments to help families navigate common challenges in the postnatal period, including:
>Infant breastfeeding issues (fussing, pulling off, latch concerns)
> Mother breastfeeding issues (nipple or breast pain, mastitis, over or under supply concerns)
> Frequent night waking in babies
> Concerns about baby's naps during the day
> Infant cry-fuss problems (unsettled, irritable, 'witching hour', 'purple crying')
> Parental well-being or bonding concerns
> Nighttime sleep or nap concerns in toddlers up to 2 years of age
Families can also book for antenatal education appointments. These can be helpful first-time parents who are wanting to prepare for breastfeeding or wanting to know more about baby sleep and crying. Antenatal appointments are also useful for families who have experienced difficulties in these areas before and would like a management plan for their current pregnancy.
Outside of work, I love to spend time outdoors with my family and cuddle my dog. I also enjoy baking and have won 2nd place in a cupcake baking competition (red velvet with marshmallow frosting, yum!).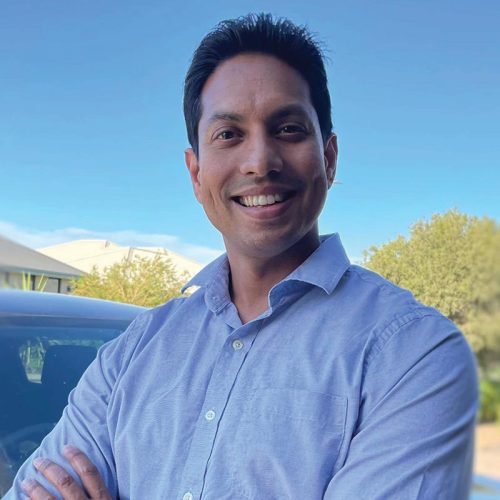 General Practitioner
Dr Viknesh Palan
MBBS, FRACGP, DCH
Dr Palan speaks English, Indonesian, Malay, Tamil and Bahasa
Hi, my name is Viknesh Palan. You can call me Vik.
I am from Malaysia. I've been living in Perth since 2011 and I'm proud to call this beautiful place home. I graduated in 2006 and have worked across various hospitals around WA.
What attracts me most to general practice is the continuity of care. It's a humbling experience as a GP and a real privilege to serve our patients and to care for them through the different stages of their lives and even their families over time.
My main areas of interest are Older Adult / Geriatrics, Chronic disease management, Men's health, Skin cancers, Preventative health. I am a certified and registered Medicinal Cannabis prescriber.
Aside from General Practice, I'm also a Senior Medical Practitioner at Peel Health Campus in Adult General Medicine.
Outside of work, I love spending time with my wife, two children and my German Shepherd Lexie.
It's great to be serving you as part of The Garden family and I look forward to meeting you.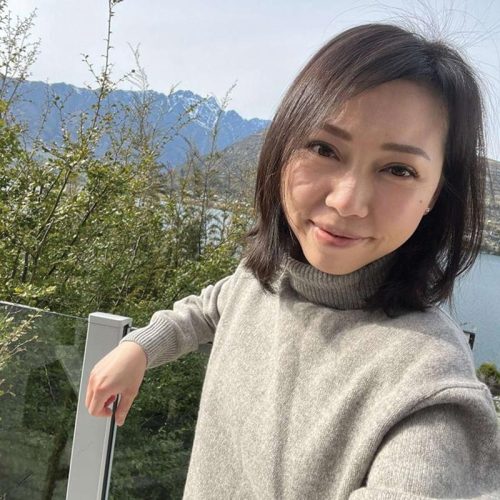 General Practitioner
Dr Yoshei Tien
MBBS, FRACGP, DIPCHILDHEALTH (UNISYD)
Dr Tien speaks English and can speak fluent Mandarin and dialects
Hello, my name is Yoshei.
I'm a Malaysian Chinese graduated from UWA medical school. Before doing general practice, I was in emergency medicine. Both are challenging and give me great satisfaction as a doctor. But I especially honour the privilege as a GP where I get to build long term relationships with patients and their family. I like to be able to provide that continuity of care for them, and to journey with them through some of their varied moments in life.
I'm a GP fellow with Royal Australian College of General Practitioners. I've also completed a postgraduate Diploma of Child Health from Westmead in Sydney. I'm interested in all aspects of general practice, particularly paediatric, women's health and family planning. I'm qualified in Implanon insertion and/or removal, as well as medical procedures like iron infusion, skin lesion excision etc.
Brandon and I are proud parents of 2 young boys. I like to encourage my boys with one of my favourite quotes – "it always seems impossible until it's done" (Nelson Mandela). It always motivates me, and I hope so for them, and everyone else.

Unit 9, 170 Murdoch Drive
Murdoch WA 6150
~
Unit 14a, 12 Erade Drive
Piara Waters WA 6112
(OPENING DECEMBER 2023)
(08) 6186 7992
hello@thegardenmedical.com